Reusable Odor Eliminators That Work!
No Cover-Ups • All Natural • Fragrance, Chemical & Toxin Free • Eco-Smart
Odoreze® Natural Drain Smell Deodorizer Concentrate
Product Reviews
|
3 Answered Questions
Just pour down the sink to stop drain stink
Eliminates drain smell without covering up
Reduces grease, slime & other waste deposits
Drain deodorizer made from natural ingredients
Non-caustic, non-toxic & chemical-free
Biodegradable & environmentally-friendly
Safe to use around food, people & pets
Freshens any smelly drain & smelly sink
Cost Effective- only 45 cents/working gallon
Order Risk Free
When you purchase the Odoreze® Natural Drain Smell Deodorizer, you do so without any risk because it's sold with a 100% satisfaction guaranteed warranty. If it fails to work according to our description or is defective, it will be replaced right away.
Order Risk Free
Code
Product Name
Price
Quantity
15009
Odoreze® Natural Drain Smell Deodorizer: 8 oz. Concentrate
Makes 32 Gallons
$15.99
All Product Reviews for
Odoreze® Natural Drain Smell Deodorizer Concentrate
Overall Product Rating:
Rated
5

out of 5 stars |

9

Reviews
| | | |
| --- | --- | --- |
| 5 star: | | 9 |
| 4 star: | | 0 |
| 3 star: | | 0 |
| 2 star: | | 0 |
| 1 star: | | 0 |
Verified Buyer
Got Rid of Hair Products Smell
I have a rental property in which the tenant carries on hairdressing activities. Frequently the tenant complained of sewer smell in the house (stall shower). The chemicals used in her hairdressing activities were causing that smell. I got the plumbing system checked but the smell was definitely from the chemicals so I got the Odoreze™ Natural Drain Deodorizer & Cleaner Spray Concentrate. Since, the time we have started using it in drains where the products are washed off there is terrific improvement. Thank you so much!
Verified Buyer
Best Choice for Drain Odors
By
Jim
(Chandler) [1.20.2019]
Our kitchen drains are free and clear but odor appeared periodically. Pulled all piping apart and ran snake thru including vent piping from roof. Could not find the source. Finally, started using Odoreze™ Natural Drain Smell Deodorizer Concentrate. Cannot smell any odor now, it is cost effective and gives a fresh feel regularly. Thank you so much.
Verified Buyer
Worked like a Miracle
By
Tim M
(Albany) [11.1.2018]
I had a terrible odor coming out of my kitchen drain. It smelled musty. My husband seemed to think it was from soapy water left in sink which I have done before and never had this problem. However difficult it was to establish the cause of smell, Odoreze™ Natural Drain Smell Deodorizer Concentrate proved to be a miracle product that removed it. Biodegradable and works quickly to destroy smell.
Verified Buyer
Fantastic Natural Product
By
TIM L
(Pittsburg) [10.25.2018]
There were strong drain smells coming into our shop on hot sunny days, even after cleaning and jetting all the drains. We wanted natural products now because scented product had created more problems. I am trying the ODOREZE concentrate for drains and so far it seems to work pretty well, sometimes on very hot days there is slight smell but mostly it is not there.
Verified Buyer
Economical And Powerful Product
By
CHRIS E
(Sacramento) [10.5.2018]
I had a moldy and musty smell in shower drain, asked for suggestions on product for this online. Odoreze drain concentrate is an effective product and economical to use, fast delivery and minimum trouble in getting the product. Thanks!
Verified Buyer
Smelly Drain is History!
By
Suzanne
(Newark) [1.28.2016]
My sister gave me this product. She knew how badly I wanted to get rid of the smell from my drain. It was horrible and stunk all the time! To remove the smell, I tried everything including many home remedies like vinegar and baking soda. But nothing worked and my money went down the drain. But Odoreze™Plant Based Drain Odor Elimination Spray was different. It worked and also does not contain any harmful chemicals. Now I have a fresh smelling sink. It works great!
Verified Buyer
Best Sink Smell remover!
By
Ashley
(Huntsville) [1.1.2016]
This is definitely the best drain odor remover I've ever used. It has worked really well for our smelly kitchen sink and cleaned the drain right out without using any nasty chemicals. I'll never use any other product now!
Verified Buyer
The Right Product for Drain & Sink Stink!
By
Dorothy
(St. Paul) [12.24.2015]
I want to thank my sister who told me about a miraculous product for getting sink smell out fast. It is designed for removing the worst sink smell. And it did for me. I'm really impressed. This product is now part of my household remedies now! I use it regularly to prevent the odor from all the drains.
Verified Buyer
Odoreze is the Ultimate Drain Cleaner & Deodorizer Solution
By
Chloe T.
(Vancouver) [8.14.2015]
Despite having used a number of products to stop drain odor, I never got good results. I would periodically have some kind of stinky smell seeping out of my sink no matter how clean I kept it and this always bothered me. But now my sink is finally absolutely smell-free clean. Thanks to Odoreze™ Natural Drain Smell Eliminator Spray, I can breathe easy again. It is easy to use and does not involve much of an effort. Applying it to the drain every now and then is just about enough to stop it from reeking for me. It takes away the stench in no time. It has worked wonders for me. I think people who face drain odor problems could benefit from this product.
15004
Odoreze® Natural Drain Smell Deodorizer: 16 oz. Concentrate
Makes 64 Gallons
15039
Odoreze® Natural Drain Smell Deodorizer: 32 oz. Concentrate
Makes 128 Gallons
Volume Discount (Buy 6 Get 10% / Buy 12 Get 15%)
More Info
Summary
Directions
Eco Benefits
Videos
Q & A
Product Reviews
Drain Those Stinky Odors for Good
We all know how offensive smelly drains and kitchen disposals can be. Whether it's from food, grease, bacteria, sewer gas, clogs or other reasons, truly doing away with bad drain odors, rather than masking them, has always been a challenge. Until now!
Powerful Natural Plant Based Formulation
When it comes to truly cleaning the smell from any drain in your home or business, there is only one odor-destroying product to consider. Odoreze® Natural Drain Smell Deodorizer is specially formulated with powerful natural plant based ingredients to kill the toughest odors found in commercial and residential drains. It's also eco-friendly and totally safe to use around food, people, and pets.
Easy as 1-2-3
Using Odoreze® super concentrate is cost-effective and simple. Simply dilute 2-4 teaspoons of Odoreze® super concentrate with one gallon of water to make a working solution that only costs 45 cents/gallon. Then, just pour Odoreze® down each smelly drain before you go to bed and let it work overnight. In addition to eliminating the stinky drain odor, it will also break down food, slime, grease and other organic material, as well.
Some Odoreze, Please
So don't put up with stinky drains and kitchen disposals ever again. Stock up now on groundbreaking Odoreze®, the natural plant based deodorizer that knows how to get rid of the worst drain smells permanently at the source without using harmful chemicals, enzymes or live microorganisms.
Unleash the Deodorizing Power of Nature™
Odoreze® Drain Odor Control Spray is formulated from a unique blend of natural and environmentally friendly ingredients to provide a powerful deodorizing action. It was specially developed to attack and destroy unpleasant drain odors found in kitchen sinks, manholes, lift stations, headworks & sumps. It will effectively eliminate odors from organic acids, hydrogen sulfide, ammonia, thiols, mercaptans, urine, feces, bacteria, mold and many other substances. To Unleash the Deodorizing Power of Nature™, simply pour Odoreze® in the drain and smell the difference! As an added benefit, it will also reduce grease, slime and other waste deposits.
Safe Environmentally Friendly Ingredients
Odoreze® Drain Odor Control Spray is a biodegradable, non-toxic and non- flammable deodorizer. It is made entirely from safe naturally derived ingredients. Odoreze® does NOT contain hazardous air pollutants, ozone depleting substances, phosphates, nitrates, nonyl phenols, carcinogens, fragrances, dyes, alcohols, caustic, ammonia, chlorine bleach, quats, silicates, chlorinated solvents or petroleum distillates. It is a high performance odor control product without the environmental, health and safety issues associated with conventional deodorizers containing harmful synthetic chemicals. Furthermore, all ingredients are approved by the FDA (Food & Drug Administration) under 21 CFR-172.510 and FEMA 3121 and on the GRAS (Generally Regarded as Safe) list. Odoreze® meets or exceeds the toughest regulations in existence today making it safer for all and provides an ideal green solution for eliminating outdoor various drain odors without adding pollutants to the environment.
Sustainable Drain Odor Solution
Odoreze® is made from all natural renewable resources and reduces the carbon footprint. By focusing on supplying a super concentrated product, packaging waste is significantly reduced which makes a positive impact on landfills. This also reduces the energy expanded to transport ready to use liquid deodorizers which can consist of as much as 95% water! And what is good for the planet is also good for you because a super concentrated product ends up saving you money without compromising quality!
How Odoreze® Controls Outdoor Portable Drain Odors
Odoreze® Drain Odor Control Spray utilizes state of the art biotechnology and works in a uniquely effective manner to eliminate noxious drain odors. Firstly, it immediately binds to the odor causing molecules such as organic acids, hydrogen sulfide, ammonia, thiols, mercaptans and many other gases to destroy them. Secondly, it inactivates the enzyme urease which converts nitrogen and urea to noxious and unpleasant smelling gases like ammonia. Thirdly, it destroys odor producing anaerobic bacteria and promotes the growth of friendly aerobic odor destroying bacteria. Odoreze® does not merely mask odors, it truly eliminates them and prevents their formation using the Deodorizing Power of Nature. As an added benefit, it also reduces grease, slime and other waste deposits in drains via its excellent cleaning properties.
Applications
Odoreze® Drain Odor Control Spray can be effectively used to eliminate drain odors found in kitchens, restaurants, manholes, lift stations, headworks & sumps in a safe environmentally friendly manner.
Directions
Firstly, dilute 0.25 oz. Odoreze® super concentrate/gallon water to make the working solution. Once mixed with water, the diluted Odoreze® should be used within 2-3 days to ensure optimal activity of the product. If you need to store the diluted solution for longer, add 0.15 g sodium benzoate/gallon diluted Odoreze® or 0.1 oz copper sulphate/gallon diluted Odoreze® gallons to preserve it.
For a breath of fresh air, slowly pour about 16 oz of the diluted Odoreze® in kitchen and restaurant drains daily until the odor is eliminated. You can also add about 0.1 oz of Odoreze® super concentrate directly to the drain followed by about 1/2 gallon of water. For manholes, lift stations, headworks and sumps continually meter in the diluted Odoreze® solution or add about 1 gallon on a daily basis.
Availability
Odoreze® is conveniently available as a 16 oz. super concentrated deodorizer at a competitive price. The Odoreze® Drain Odor Control Spray is easily diluted to make up to 64 gallons saving you money and the environment from packaging and energy waste. The Odoreze® working solution only costs about 0.45 cents/gallon!
Verified Customer Reviews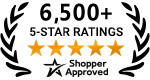 Products Related To The One You Are Viewing
* Required Fields
Ask Dr. No Odor a Question
Enter Your Name:

*

Enter Your E-mail:

*

Enter Your Question:

*

Enter Text

*
Past Question and Answers
Received:
VICKIE: Can you dispose this product (Odoreze) into the toilets? My drains all run under the house into the septic system approximately 150 feet from the house?
ANSWER: Yes, Odoreze can be used and disposed in toilets and septic systems. It's 100% plant based and does not contain any toxic chemicals or heavy metals.
Received:
PAT: Safe for septic? (drain deodorizer)
ANSWER: Yes, the ODOEREZE Natural Drain Odor Eliminator is a natural plant based deodorizer which is safe for septic tanks.
Received:
BROOK: Brook, drain smells like sewage, but doesn't smell under sink. Have tried baking soda and white vinegar, bleach. Looking for a natural way to kill odor.
ANSWER: You can use Odoreze™ Drain Odor Remover to stop the smell coming from your sink. Simply pour a small amount in your sink at night and allow it to work for a few hours or overnight. Repeat as necessary to continue to eliminate the drain odor. You can also spray it in the air in your bathroom to deodorize the air and use it wipe down counters. This product is sold as a concentrate so it will last for a long time.